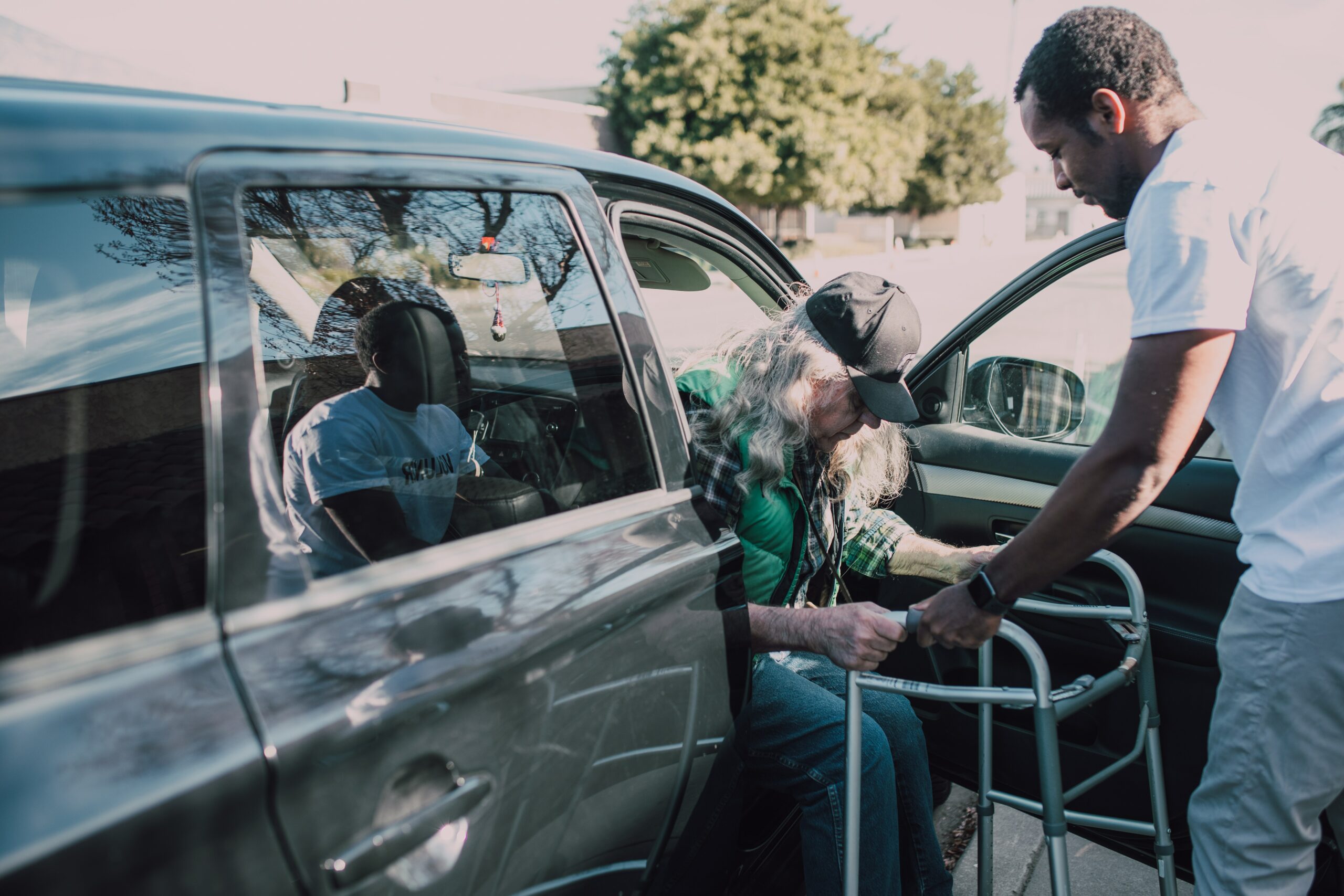 For many people, driving is an essential part of their daily lives. It allows them to stay connected with the outside world and maintain a sense of independence. However, there are many physical or cognitive challenges that can make driving difficult and even dangerous.
For example, seniors may encounter physical changes such as vision problems, slower reaction times, and weakened muscles, or cognitive changes like memory loss or confusion, that can all affect their ability to drive safely. New mothers can also have difficulty driving due to physical and cognitive changes, such as fatigue, nausea and dizziness, which can make it hard to concentrate on the road. It can also be difficult or impossible to drive yourself if you're living with a disability or you're recovering from an injury or surgical procedure due to physical limitations.
For those who are no longer able to drive, it can be a difficult transition. They may feel isolated or dependent on others for transportation. If you've been providing transportation for a loved one, you may not always be available for them, especially if you have to focus on your job or you have your own family to consider.
J&M Homecare Services provides assistance with transportation and all other Activities of Daily Living (ADLs) for people in San Ramon, Stockton, San Rafael and surrounding communities in the Bay Area. With our Caregiver on the Go program, a qualified home care aide can get you where you need to go without any hassle or stress.
What's Included in Caregiver On the Go?
Caregiver On the Go can help those who need to go to:
Doctor, Dental and Eye Appointments
Hospital Discharge Assistance
Outpatient Surgery and Procedures
Dialysis, Chemotherapy, Radiation
Physical Therapy, Occupational Therapy
Our home care aides can do so much more. If you need to go grocery shopping, we can drive you to the nearest store to go shopping or to pick up an online order. If you're going out to spend the day with friends and family, you can count on us to get you to your destination safely.
At J&M Homecare Services, we've been offering flexible scheduling and no long-term obligations since 2001. Our personalized care plans allow clients to get the services they truly need. In addition to helping out with transportation, our home care aides can also help you get dressed appropriately before you go, prepare a snack while you're on the go, remind you to take any necessary medication before heading out, help you get in and out of the vehicle, provide mobility and ambulation assistance, and so much more.
All of our home care aides are screened, bonded and insured with a valid CA Driver's License and car insurance. Caregivers can either use their car or the client's car.
Get where you need to go with Caregiver On the Go from J&M Homecare Services!
Call Today!
San Ramon (East Bay)
San Rafael (North Bay)
Stockton (Central Valley)
Get Started with J&M Homecare Services
Contact J&M Homecare Services today to set up a free in-home consultation!